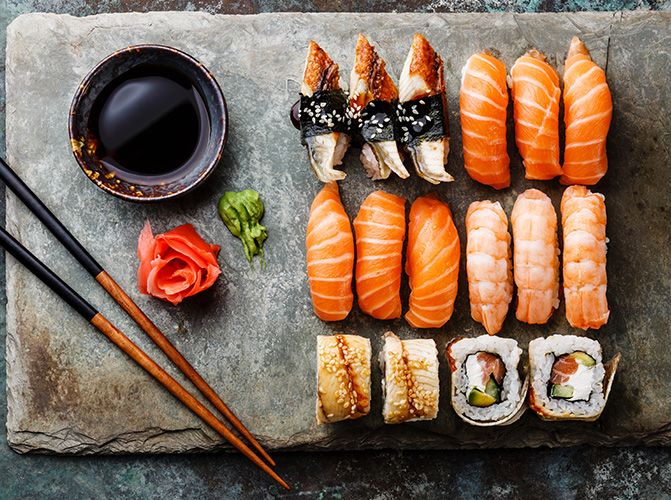 SUSHI CATERING
When you want to enjoy fresh-made sushi, Katsumi's Teaching Kitchen has you covered. Leave all the prep work to us, and have fun with your friends and family! A private sushi chef will come to you, craft sushi by hand that meets your group's unique tastes, and serve it right in front of you using only the freshest, high-quality ingredients! Please contact us before your party or event if your group has any special dietary requirements.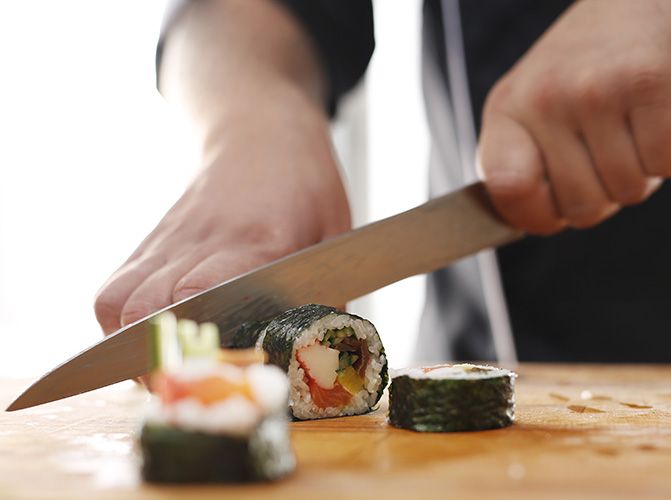 PRIVATE SUSHI CHEF
If you want to host a sushi-making party with your friends and family, a private sushi chef from Katsumi's Teaching Kitchen can serve as your instructor. You can come to us, or we can come to you! Your chef will supply our fresh, high-quality ingredients and help your group learn how to roll them into tasty sushi rolls. By the end of your party or event, everyone will be a sushi snob!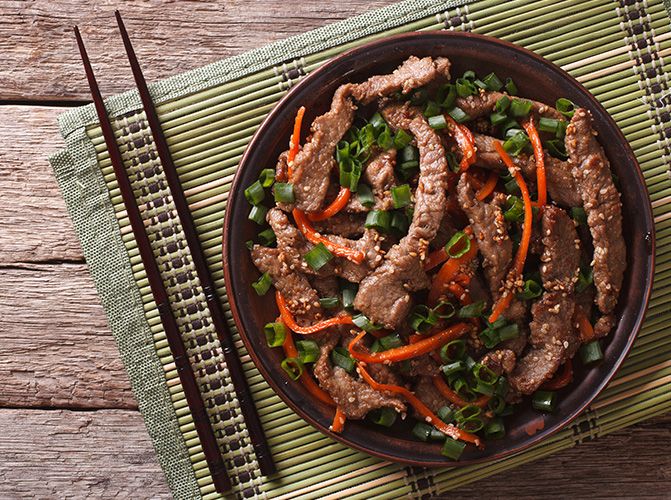 KOREAN BBQ CATERING
Korean BBQ is a delicious meal best enjoyed with your friends and family. Let Katsumi's Teaching Kitchen take care of the food while your group spends time together! You'll get an authentic, high-quality Korean BBQ experience without having to do any of the grilling work yourself.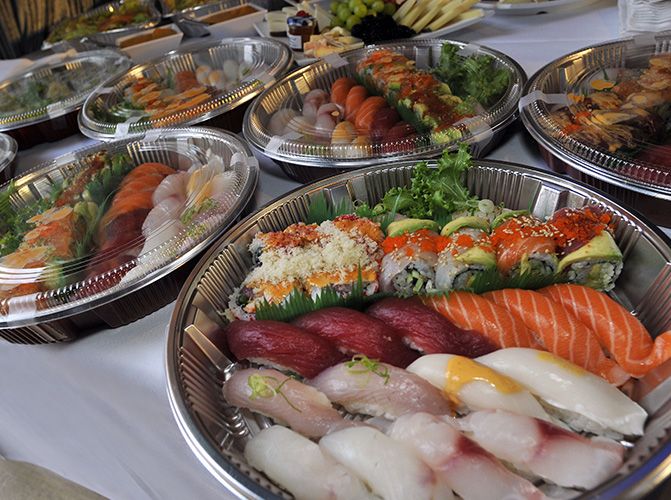 PARTY AND EVENT CATERING
Our sushi catering, Korean BBQ catering, and private sushi chef experience are great additions to any of your parties, weddings, graduations, and corporate events. In fact, you can even book a service just for fun! We can customize your catering service to meet your group's size and tastes. If anyone in your group has a special dietary requirement, please contact us before your party or event.
Consider Our Japanese Catering Company in Indianapolis and Beech Grove, IN, for Your Next Event
If you want to impress your guests at your next event, consider serving Japanese cuisine. Katsumi's Teaching Kitchen is a leading catering company in Indianapolis and Beech Grove, IN, providing our customers with excellent Japanese food prepared by our expert chefs. We understand the importance of proper preparation to give you the delectable taste you expect from Japanese cuisine. Our caterer works with you to build a menu that will please every taste.
Plan Your Catered Event with Us
When searching for a catering company in Indianapolis and Beech Grove, IN, you expect quality food and service. That's just what you'll get when working with our caterer. We recognize the value of impressing your guests with delicious cuisine that suits your tastes and fits your theme. You can choose from various Japanese and Asian food options, including sushi, Korean BBQ, and more. We're sure you'll find the best options to fill your menu and satisfy your guests for a successful event.
Take Your Next Event Up a Notch
Our catering company in Indianapolis and Beech Grove, IN, is ready to take your event to the next level with fantastic catering options. Our expert caterer prepares authentic Japanese cuisine to satisfy and impress your guests. We work closely with you to ensure you love the menu of delicious food options made with the highest quality ingredients. We aim to give you fresh food that will make your event successful!
Contact us today to schedule a consultation with our caterer and start putting together your menu.
Get in Touch Today
Katsumi's teaching kitchen is here to teach you that healthy, satisfying Japanese food need not be expensive nor difficult to make!