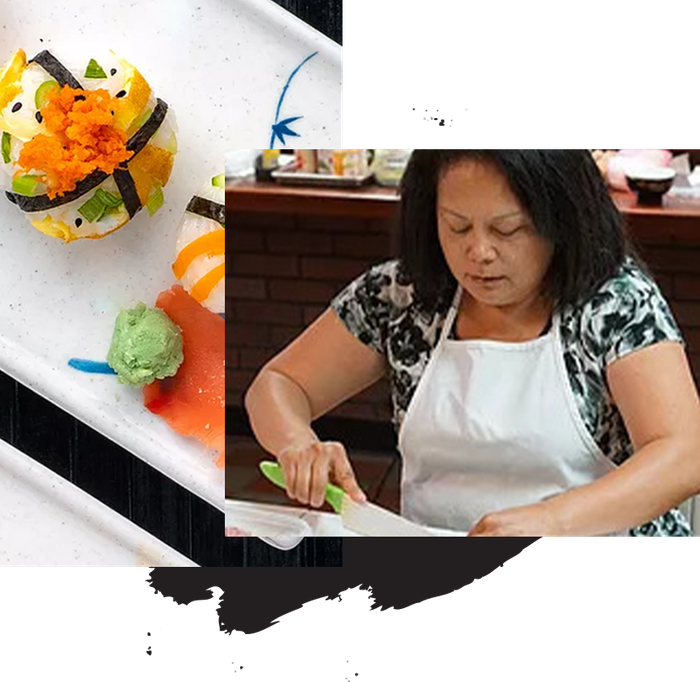 About Mori
Hi, my name is Mori Lemau and I just love Japanese cooking.​​
I am half-Japanese and I have been taught how to prepare Japanese food first from my Japanese mother and grandmother. As a little girl I helped cut veggies, grind the sesame seeds, and fold pot sticker skins by hundreds! It was the best learning environment for anyone.
Get in Touch Today
Katsumi's teaching kitchen is here to teach you that healthy, satisfying Japanese food need not be expensive nor difficult to make!